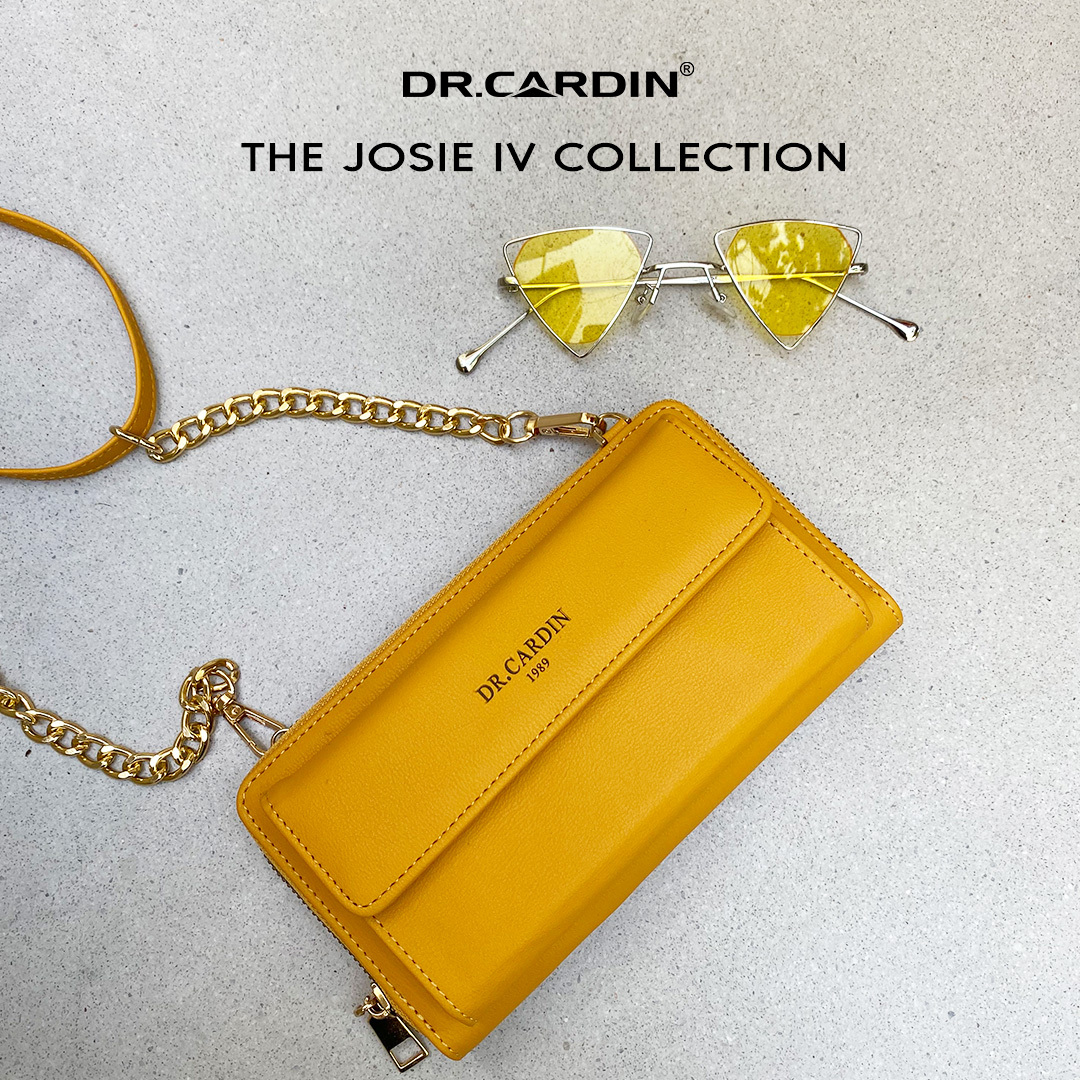 DR. CARDIN Small Boxy Crossbody Bag With Top Zip Closure.
Carry it sling or crossbody for a varied look.

With adjustable shoulder and  2 strap.
Transparent Touch Screen
You can now use your phone without having to take it out from the bag.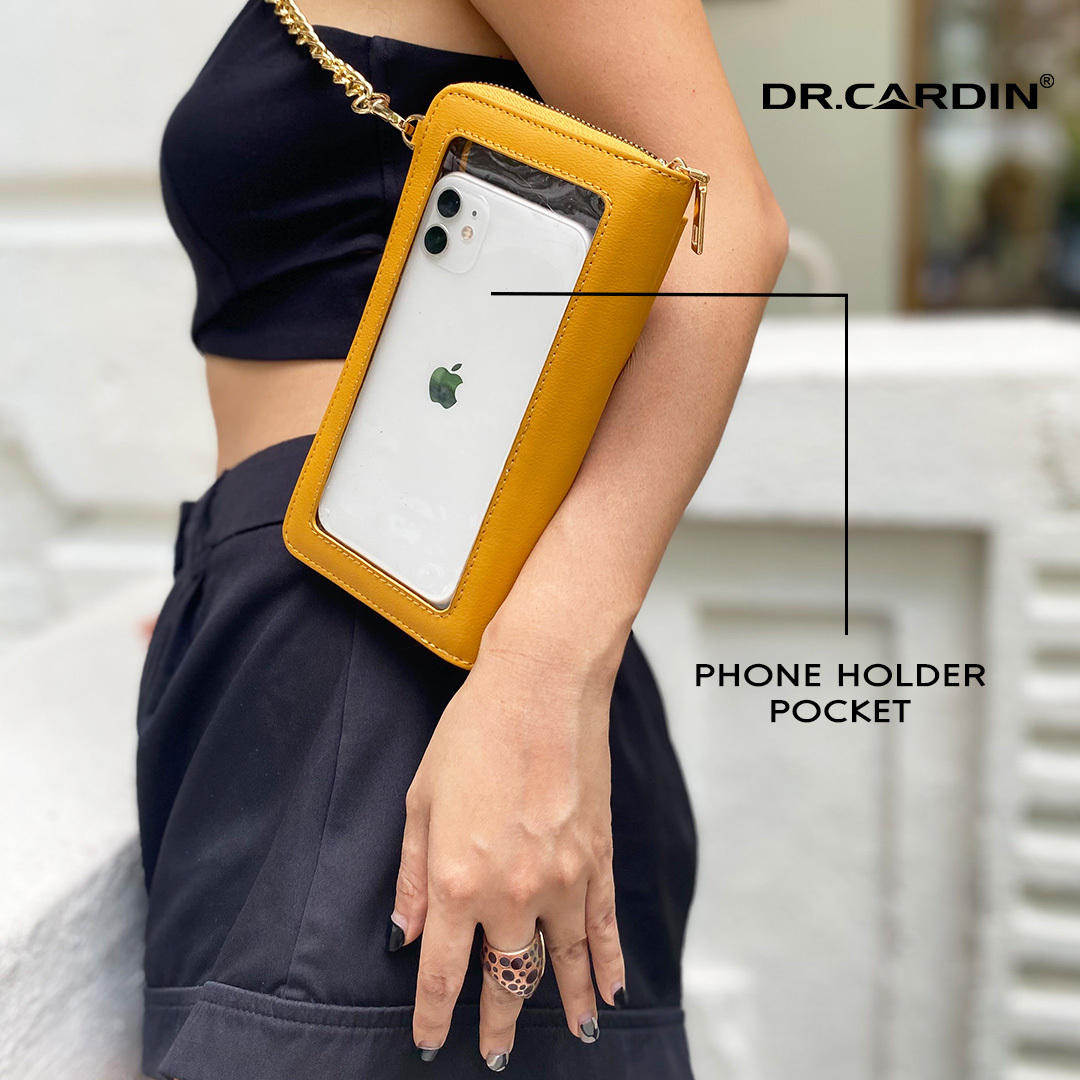 With the Touch-Screen function on this bag, you can now text, scroll instagram, or play games on your phone safely when you are on the go.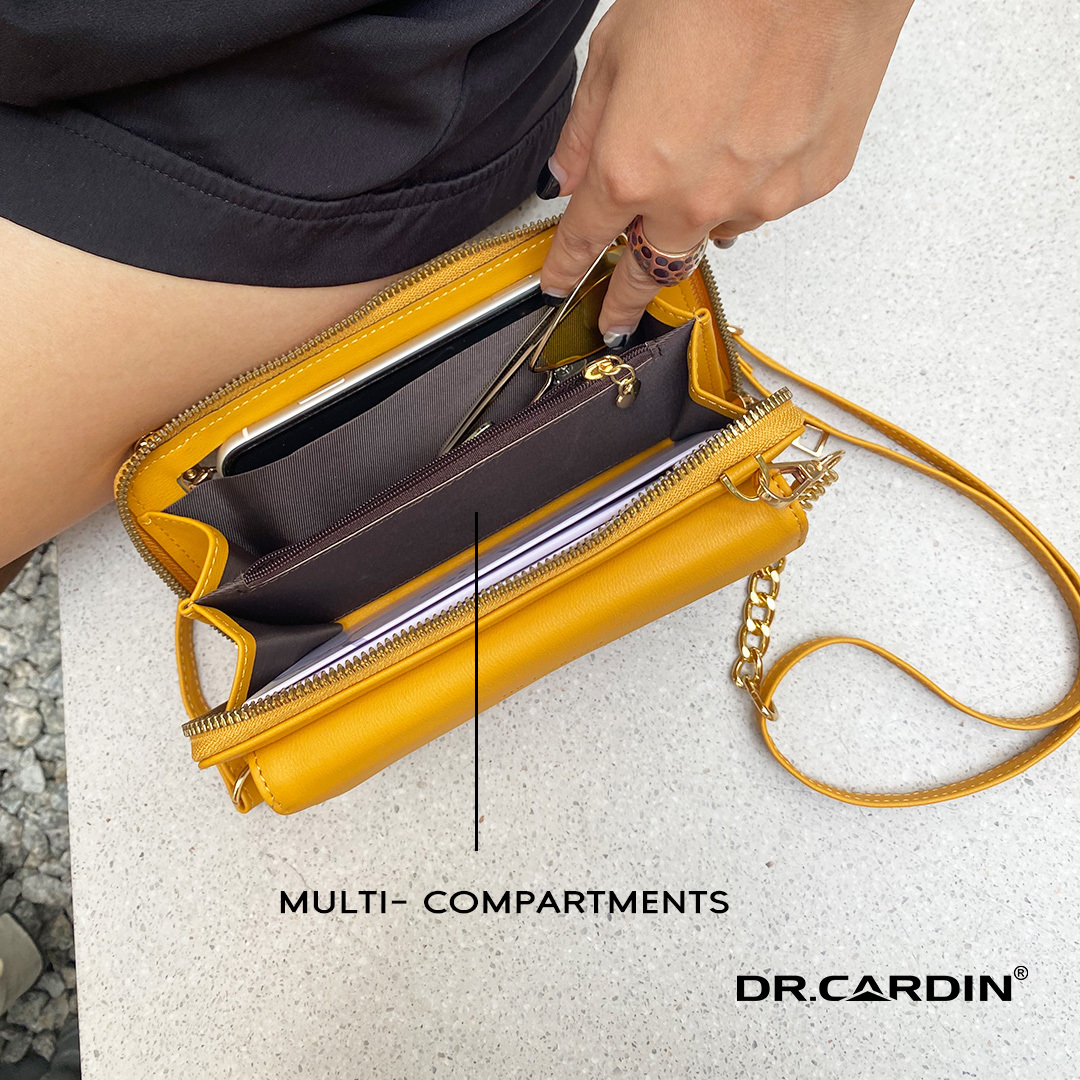 Without needing to take the phone out reduces the risk of snatch theft or dropping of your new crisp phone.
Dimensions: 19.5cm(L) X 2.5cm(W) X 10 cm(H)

Outer: PU Leather
Lining: PU Leather