The Air Slides Collection is an Effort from Dr. Cardin to innovate and bring in new technologies that enhances on the comfort of the sandals we wear on a daily basis.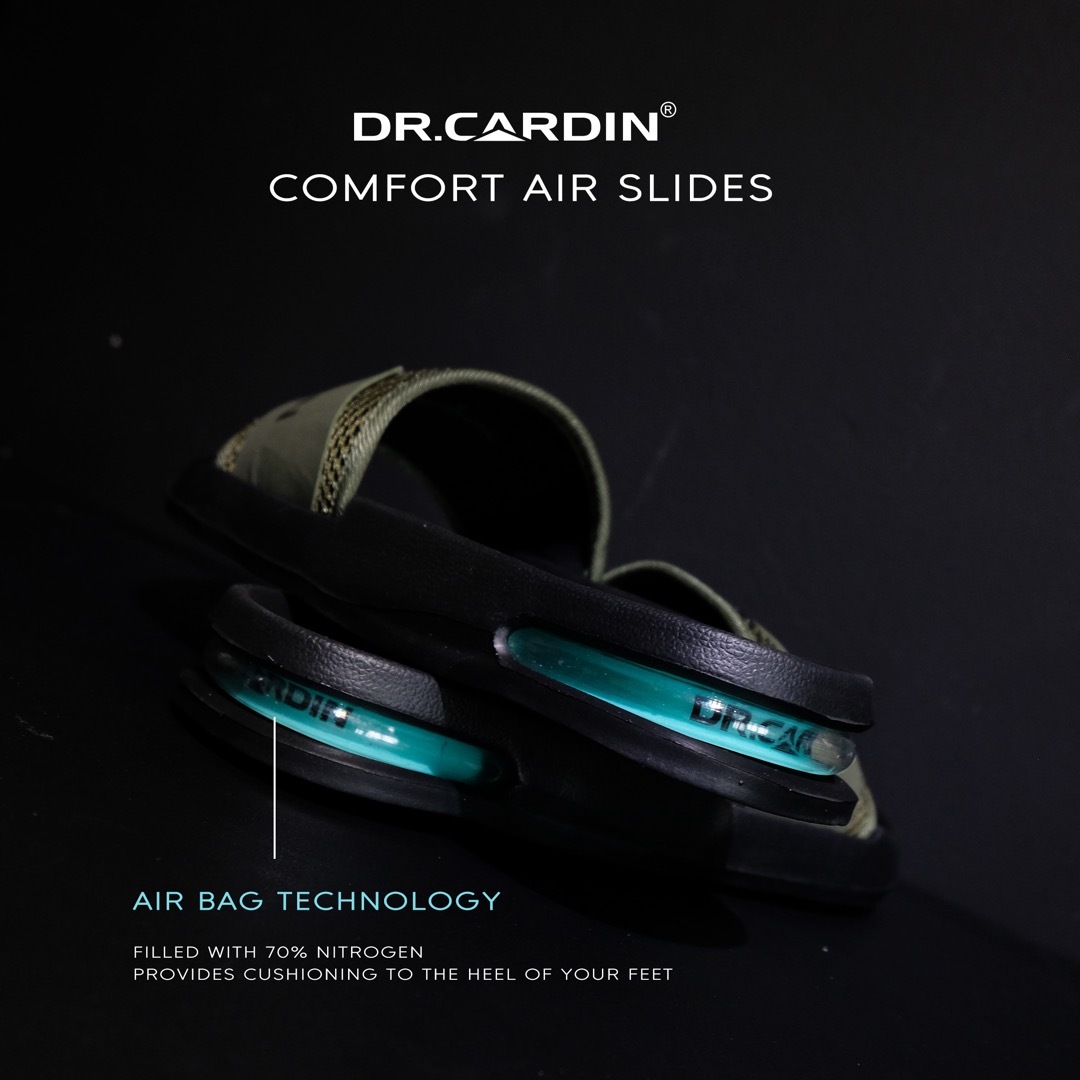 Filled with almost 70% Nitrogen, this Air Bag elevates the cushioning of this slide to another level. It provides cushioning to the heels of your feet, just where you need them. In addition to that, the Air Bag is intentionally made in turquoise to give this slide a sleek and facelift. A slide that finally matches your style.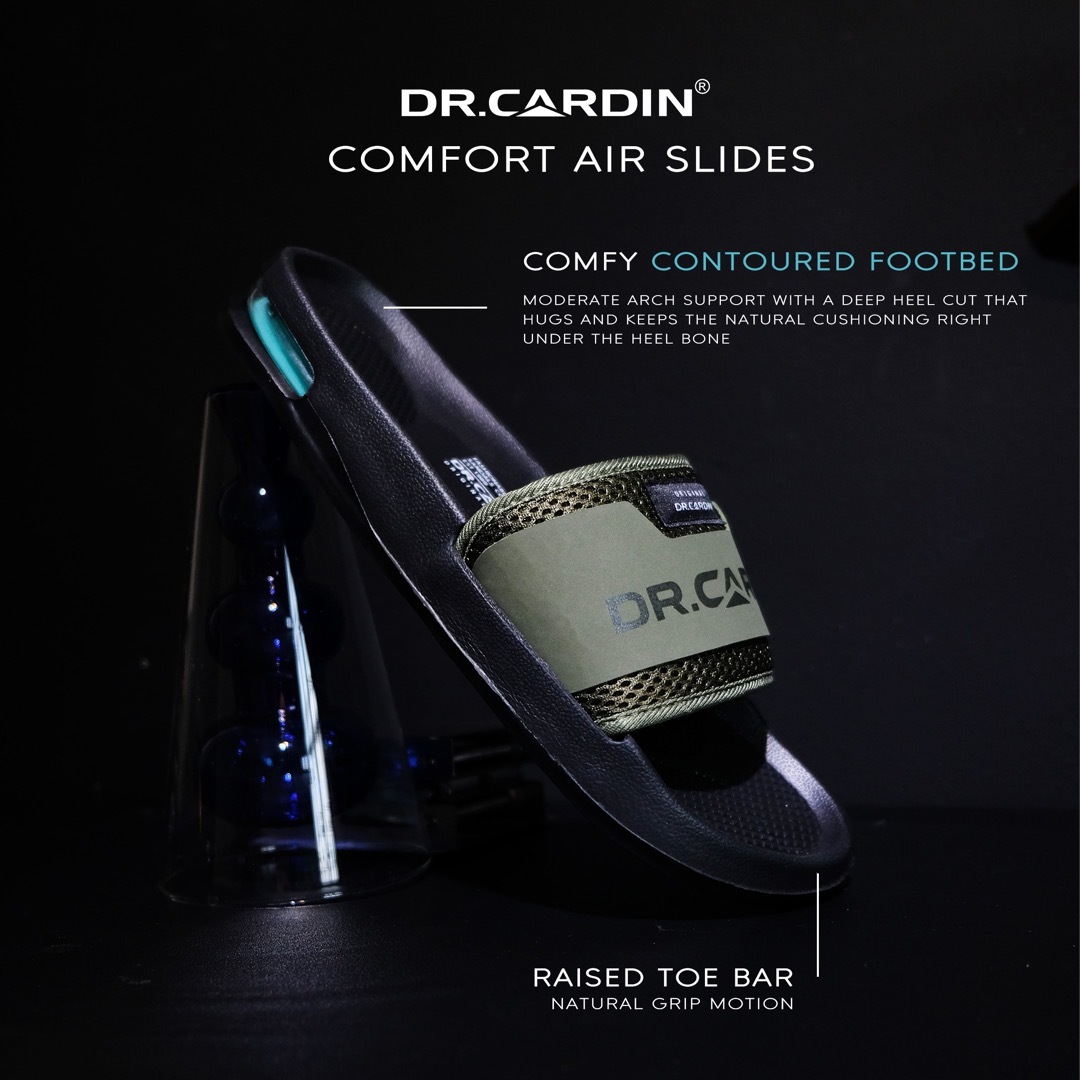 - A Deep Heel Cup hugs and keep your natural cushioning right under the heel bone
- Moderate Arch Support along the sides of the footbed providing you with the support and stability you need in every step
- A Raised Toe Bar provides the natural grip motion on the front of your feet, making this the perfect slide to go on your everyday adventures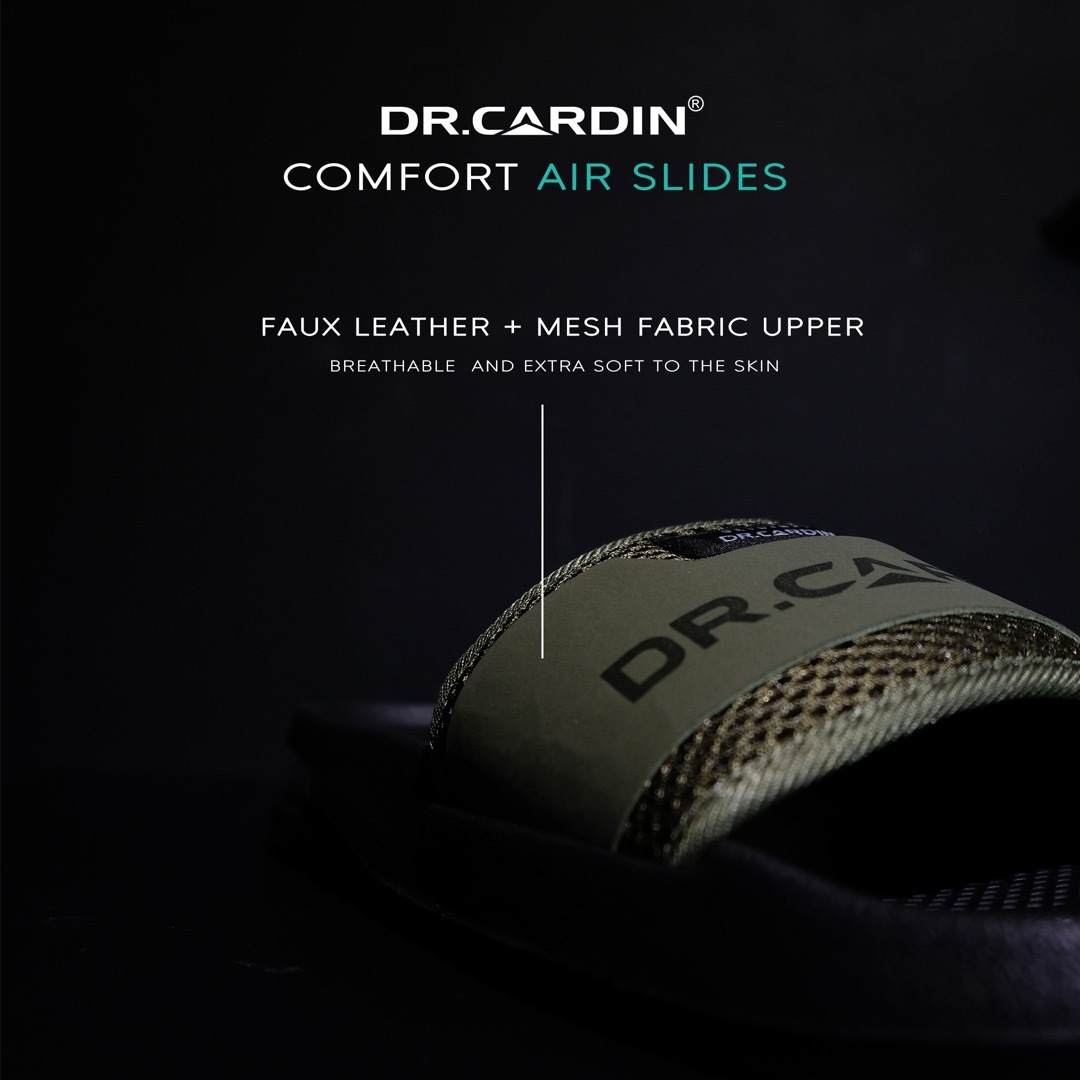 With only 100g per sandal, it comes with an ultra-light weight overall so that you can go about your day focusing on what is most important instead of dragging your feet everywhere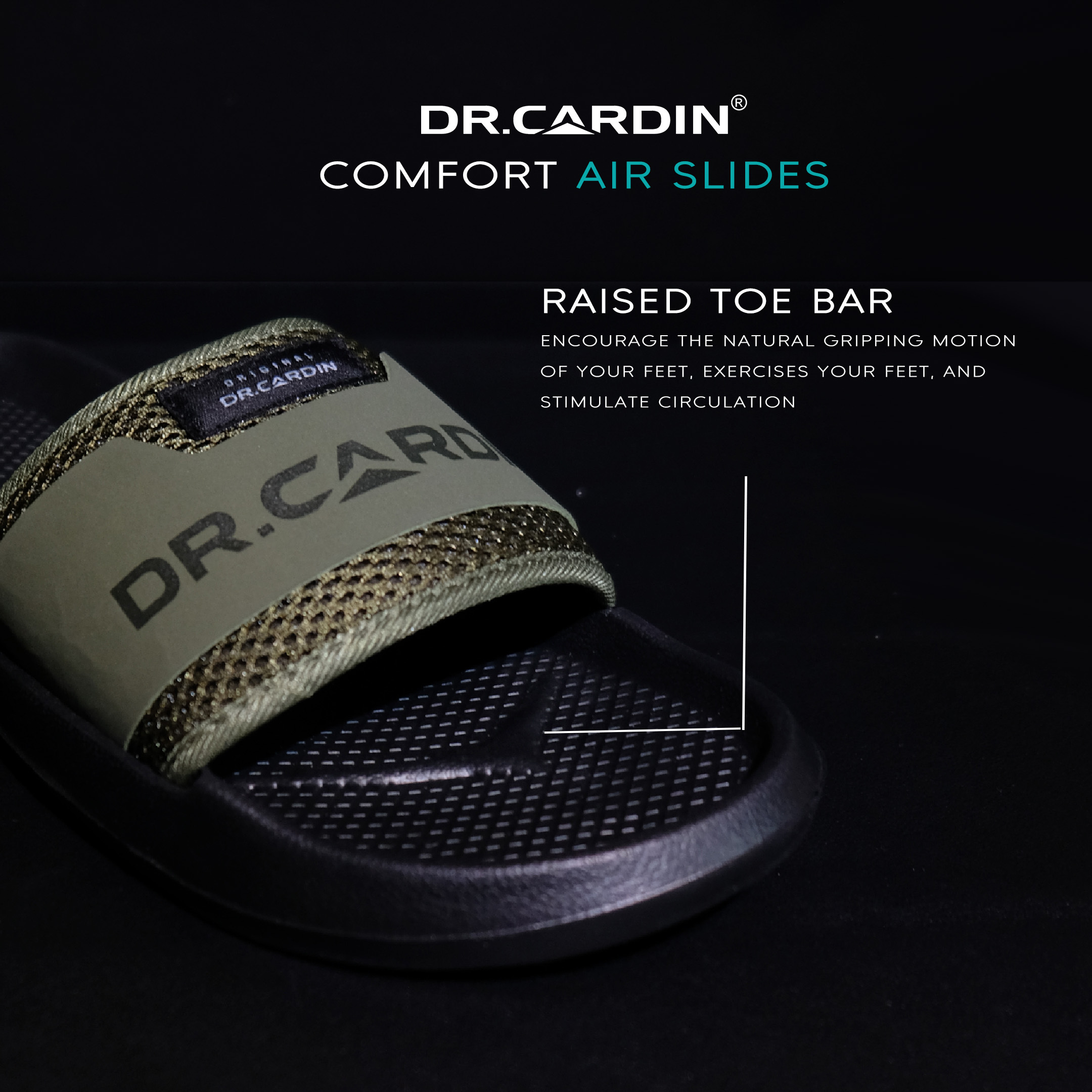 Water-friendly Cushioned Upper
The Upper is made of Mesh that provides the extra soft touch on your skin that are hardly found in slides nowadays. 
Nothing speaks Style and Convenience like our Air Slides. A Slide that you can wear to the beach, outdoors, or even indoors. Plus, an Air Cushioning Bag for your very deserving Feet
Outer Material: Faux Leather + Mesh Fabric
Inner Material: Breathable Fabric
Outsole Material: Ultra-light Molded EVA Outsole
Air Bag: Filled with 70% Nitrogen and encompassed within TPR